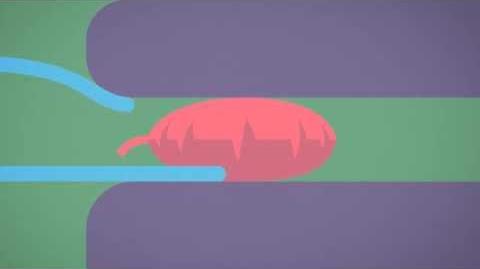 April Fools Ways to Die is a short video uploaded by DumbWays2Die. The description to the video says: "Do not set your dad on fire - a message from Metro. Also, be safe around trains."
Numpty's Son is rigging a whoopee cushion, is seen putting a stick in a boot, and fire the fireplace. Numpty himself walks in now, and sits down. The whoopee cushion makes the fart noise, and the boot kicks Numpty in to the fireplace.
In the ending, Numpty is seen with his son at the train station. His son pulls him away from the platform edge, and a train passes by it.
Ad blocker interference detected!
Wikia is a free-to-use site that makes money from advertising. We have a modified experience for viewers using ad blockers

Wikia is not accessible if you've made further modifications. Remove the custom ad blocker rule(s) and the page will load as expected.