Bonehead's Car is the item that Bonehead drove around the boomgates with.
Appearance
Edit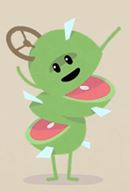 The car's appearance is a regular blue car with grey lights. The lights may be off, though.

In the video, Bonehead drives around the boomgates with his car, and gets hit. Glass chips and the steering wheel from his car are impaled in his body.
In the game, Bonehead's Car is only seen if you win or lose. If you win, he waits patieintly at the boomgates and drives ahead once they open. If you fail, he drives around again.
Ad blocker interference detected!
Wikia is a free-to-use site that makes money from advertising. We have a modified experience for viewers using ad blockers

Wikia is not accessible if you've made further modifications. Remove the custom ad blocker rule(s) and the page will load as expected.