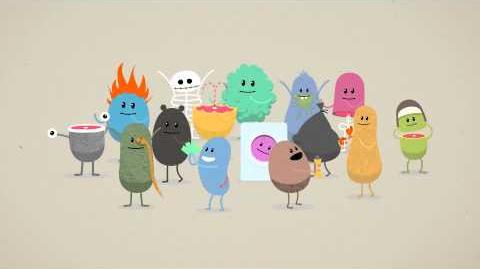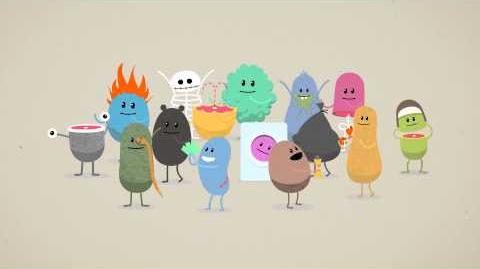 Dumb Ways to Die is a song that was made in late 2012.
Dumb Ways to Die is a song commercial for train safety that was meant to be cute and funny. Since it was so adorable, humorous, and catchy it became viral. The main message of the video is that we should be careful around trains (because it surely would be a very dumb way to die).
Video
The video can be watched here.
There is an English version and a Spanish version.
Credits
Executive Creative Director : John Mescall
Creative Director : Patrick Baron
Copywriter : John Mescall
Animation Director : Julian Frost
Digital Team: Huey Groves, Christian Stocker
Group Account Director : Adrian Mills
Account Director : Alec Hussain
Senior Account Manager: Tamara Broman
Senior Producer: Mark Bradley
Producer : Cinnamon Darvall
Musical Arrangement : Oliver "Ollie" Mcgill
Retoucher : Ross Goddard
Vocals : Emily Lubitz
General Manager, Corporate Relations : Leah Waymark
Marketing Manager : Chloe Alsop
references:
http://www.patrickbaron.com/2014/04/17/dumb-ways-to-die/
http://www.campaignbrief.com/2012/11/metro-trains-reveals-dumb-ways.html
Basic information
Key: C Major
Time: Common time
Tempo: 128 bpm
Game
Main article: Dumb Ways to Die app
The Dumb Ways to Die app, simply called "Dumb Ways" (probably because the full name is too long and cannot fit), is the app based on Dumb Ways to Die.
DumbWays2Die
Main article: DumbWays2Die (YouTube channel)
DumbWays2Die is a YouTube channel that uploaded Dumb Ways to Die.
It also uploaded Dumb Ways to Valentine.
More Videos
These are more videos that DumbWays2Die uploaded:
Trivia
Normally one would expect a I-V-vi-iii-IV-I-IV-V (C-G-Am-Em-F-C-F-G) progression in the bass, but in this song it is done in the other parts of the harmony, with the bass being: I-VII-VI-III-IV-#IV-V-IV-I-VII-VI-III-IV-V-I (that is, C-B-A-E-F-F#-G-F-C-B-A-E-F-G-C).
This song was censored in Russia due to various reasons.
The song also appeared for a split second near the end of YouTube Rewind Style 2012 due to the popularity of it at the time.
See Also