Dumb Ways to Die - Adrenaland is coming is a video by DumbWays2Die (YouTube channel).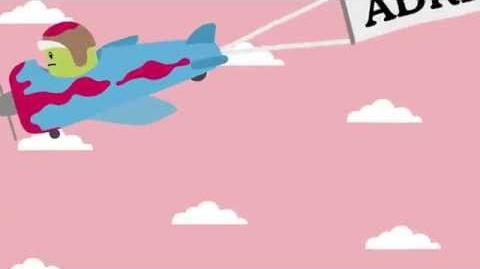 Madcap is seen preparing to jump down a height. He raises his arms and goes down, down, down, down, down, down, down, you get the idea. He falls down without seeing the string run out. When the string ran out, Stupe appeared holding up a sign saying, "Adrenaland opening soon!" Madcap was dead and lost his head. Stupe flies away from Madcap. Meanwhile in the water, one part of Madcap's body takes a dip. Then, a seagull lands near Madcap's head and pokes his eye 3 times.
Characters
Edit
Characters [not in song]
Edit
Ad blocker interference detected!
Wikia is a free-to-use site that makes money from advertising. We have a modified experience for viewers using ad blockers

Wikia is not accessible if you've made further modifications. Remove the custom ad blocker rule(s) and the page will load as expected.