Hunter's gender is not confirmed by Metro yet, so the gender given in the article is decided by the Dumb Ways to Die Wiki community.
Be sure Hunter may not be a Lady or Gentleman in the DWtD series!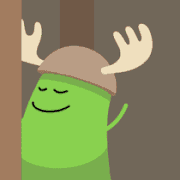 The
hunter
is an
unseen character
who killed 
Botch
.
First, Botch is seen smiling and the hunter shoots him until he falls down.
In Botch's minigame, you need to hold a finger on every hole that the hunter makes.
Putz wrote:
Or you'll end up like me!
Ad blocker interference detected!
Wikia is a free-to-use site that makes money from advertising. We have a modified experience for viewers using ad blockers

Wikia is not accessible if you've made further modifications. Remove the custom ad blocker rule(s) and the page will load as expected.