The Prank Items are the things that Numpty's Son used to prank his dad.
In the video, the prank items are a whoopee cushion, a steam iron, a boot linked with a stick, and the fireplace.
What they do
Edit
Whoopee Cushion
Edit

The whoopee cushion serves as a warning device, generating a loud (and funny) sound that warns Numpty's Son when his dad sits in the chair.

The iron serves as a stopper, prohibiting further progress for Numpty's jump and buying the boot extra speed (in time) to hit the slightly suspecting character.


The boot serves as a launcher, kicking Numpty into the fireplace with the pull of the string.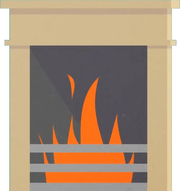 Self-explanitory, it sets Numpty on fire!

They do not appear in the game anyway.
Ad blocker interference detected!
Wikia is a free-to-use site that makes money from advertising. We have a modified experience for viewers using ad blockers

Wikia is not accessible if you've made further modifications. Remove the custom ad blocker rule(s) and the page will load as expected.