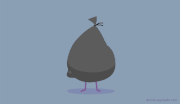 Scratch a Drug Dealer's brand new ride is the second line of the third verse. Doomed comes after Invite a Psycho Killer inside and comes before Take your Helmet off in Outer Space.

Characterization
Edit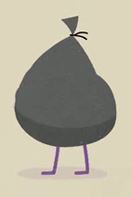 Doomed's line is characterized by a garbage bag with purple legs. For the chorus, he, Clod and Ninny are the only characters to not have any injuries.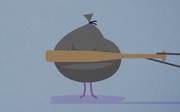 He suffers a brief death; being struck with a baseball bat by an offscreen assailant.
He is a Standard Dancer - to the best of his capabilities within the bag. He still dances, swaying his arms when the other do and so on.