Use a Clothes Dryer as a Hiding Place
Comments

45
136pages on
this wiki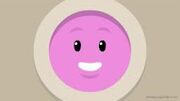 Use a Clothes Dryer as a Hiding Place
is the fourth and last line of the third verse.
Characterisation
Edit
This line is characterised by a pink figure visible in a round opening in a brown (Grey in chorus) box- which one would assume is a clothes dryer. The shape and the height of Spinny is unknown.
The assumption has been made that the character is male, simply to ease reading and writing this article. Mark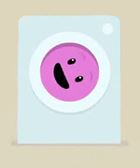 In the video
Edit
This character is many people's favourite, as it winks. It begins smiling, winks as the dryer begins to move then becomes scared at the dryer builds speed. He is named Spinny.